Car Porn XXIII
This week's post is courtesy Stance:Nation, Canibeat, Speedhunters, Mayday Garage, Auto Art, Stance|Works, Tuning Photos, Build Threads and Ultimate Car Page.
Thanks for reading through. Hit the share buttons below if you liked the post…
Disclaimer: Pictures appearing on this blog are copyrighted to the photographers and the sites indicated. Kindly refrain from using them for editorial purposes (not unless they are copyright free).
Like our Facebook page or follow me on Twitter.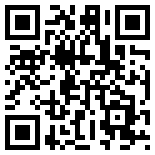 Related articles
Tags:
Auto Art
,
Autoblog
,
Build Threads and Ultimate Car Page
,
Canibeat
,
Copyright
,
Copyright-free
,
facebook
,
Facebook features
,
kenya motorsport blogs
,
Mayday garage
,
naftali thaithi
,
nafterli
,
nafterli's car world
,
nafterli's world
,
nafterli.com
,
Online Communities
,
Social Networking
,
speedhunters
,
Stance:Nation
,
Stance|Works
,
Tuning Photos
,
Twitter