Events: Top Gear's coming to Durban, South Africa
Top Gear, the most influential car show in the world is coming to Durban, South Africa mid this month for the Top Gear Festival and Bunson Travel has amazingly affordable packages for you.
On 16 -17 June, you will get the unique opportunity to interact with Top Gear favorites as well as experience the world's most expensive, powerful and absurdly modified cars first-hand at the Moses Marhida stadium
Besides meeting the Top Gear, UK trio of Jeremy Clarkson,
James May
and Richard Hammond,
… you will get to meet British racing driver and co-presenter of Fifth Gear, Tiff Needell, 1979 Formula One World Drivers' Champion, Jody Scheckter, former professional motor racing driver for BMW, Sabine Schmitz…
Formula 1 TV presenter on Supersport, Sasha Martinengo, Professional stunt rider, Jorian Ponomareff…
The first Formula One driver from India- Narain Karthikeyan…
The Stig
Not forgetting thousands of fellow petrol heads
The supercars at the show include:
The Aston Martin Virage,
Mclaren MP4-12c being tested by a Stig Power Lap!
BMW M3 Frozen Edition
And the Lamborghini Aventador LP700-4
Featuring as part of Top Gear Festival's tribute to 9 decades of Grand Prix Racing, is the Benetton B193 from 1993,
The first non turbo Lotus powered by a normally aspirated Judd V8, Lotus 101,
the 1954 Masserati 250F,
and the 1974 Tyrell 007
The MERCEDES AMG PETRONAS Formula One Team will be the celebrated guest F1 team.
Also expect enough Top Gear insanity…
…Moped Charioteering Race, Shopping trolley Skittles
Inter-Nations Track Challenge, mobility scooters, James May's Alfa Romeo/ SAAB hybrid limousine
Don't miss this adrenaline filled event! Reserve your spot NOW with Bunson Travel on info@carlsonwagonlit.co.ke / +254 20 3685 990/1-9 or Trevor Lamenya on trevor@motortraders.co.ke Cell: +254721762576
Info courtesy Top Gear Live and Bunson Travel Service Ltd.
Thanks for reading through. Hit the share buttons below if you liked the post…
Disclaimer: Pictures appearing on this blog are copyrighted to the photographers and the sites indicated. Kindly refrain from using them for editorial purposes (not unless they are copyright free).
Like our Facebook page or follow me on Twitter.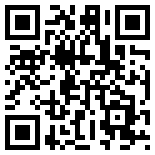 Related articles