1959 Le Mans winning Aston Martin 1:1 Scale Model
Here's a work of art produced by Evanta Motor Company.
It's a model of the Aston Martin DBR1/2 that Carroll Shelby and Roy Salvadori drove to a Le Mans win in 1959.
The awesomeness: it is a 1:1 scale model; a life-sized, 20.8-feet long and 11.3-feet high, weighing between 1,100 and 1,320 pounds.
The entire DBR1 body shell is included, as well as bits such as accurately upholstered seats, four 16-inch wire wheels with Aston Martin knock-offs, a Mota Lita steering wheel and a cap signed by Shelby and Salvadori.
Each part is labelled and has a guide number attached just in case you want to assemble it.
Unfortunately, there is only one of them and it is headed to auction during Goodwood Revival weekend at the Goodwood circuit in the UK.
Photos courtesy Richard Pardon
Story Courtesy Evanta Motor Company via Autoblog
Thanks for reading through. Hit the share buttons below if you liked the post…
Disclaimer: Pictures appearing on this blog are copyrighted to the photographers and the sites indicated. Kindly refrain from using them for editorial purposes (not unless they are copyright free).
Like our Facebook page or follow me on Twitter.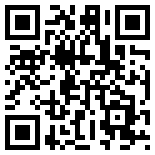 Related articles