Subaru Fest 2012 Postmortem
Last Saturday, the Subaru Fraternity in the +254 (but mostly Nairobi) converged at the carnivore Grounds for the Subaru Fest 2012.
What Followed was an amazing afternoon where those that came for the entertainment left very happy…
Those that came to WIN, WON
…and those that came to take advantage of the free diagnosis and suspension test were also winners.
I asked one of the judges, Trevor to give his opinion (personal & professional) and he was quick to say, it was better- compared to last years, the organizers were overwhelmed by the numbers as they expected 80 odd cars and over 300 Subies showed up and he rated it a B+ event.
Judging was unquestionable, no one got favored and the real winners won…
Overall, anti lag, love for Subarus, Music& BBQ filled the air at the carnivore grounds and there was something for everyone who came through.
Someone made a tongue in cheek comment, 'there was no traffic Jam in the greater Nairobi as all the Subarus were at carnivore…'
My opinion, It was an A Okay event, better than last years and the organizers picked a venue that was central and accommodated everyone.
Browse through the gallery for more pictures from the event…
Pictures Courtesy Subaru Fest, Naftali Thaithi (Nokia N9), Antony Maina, CMONCY IMAGES, & Christopher
Thanks for reading through. Hit the share buttons below if you liked the post…
Disclaimer: Pictures appearing on this blog are copyrighted to the photographers and the sites indicated. Kindly refrain from using them for editorial purposes (not unless they are copyright free).
Like our Facebook page or follow me on Twitter.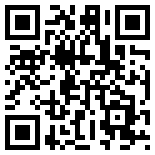 Related articles