Ixoost Exhaust Manifold Iphone Dock Pictorial
We live in a day and age where automotive beauty resides outside the engine bay…
Car manufacturers no longer detail the engine bay as well as the enthusiast wishes… But all hope isn't lost…
Meet Matteo Panini and Mirco Pecorari, Modenese partners in iXoost, a company that's building beautiful audio systems out of Formula One exhaust manifolds.
Their iPhone/iPod docking system comes in 8-, 10-, and 12-cylinder models…
…and features 420 watts of power driving either six or nine separate speakers.
An iXoost will set you back between €5,000-€8,000 which is a lot for a docking system, but compensates in the smiles per second.
Hope it sounds half as good as it looks.
Story Courtesy: iXoost via Autoblog
Thanks for reading through. Hit the share buttons below if you liked the post…
Disclaimer: Pictures appearing on this blog are copyrighted to the photographers and the sites indicated. Kindly refrain from using them for editorial purposes (not unless they are copyright free).
Like our Facebook page or follow me on Twitter.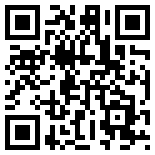 Related articles