W Motors to Build the First Ever Arab Supercar.
The Arab region has grown in leaps and bounds since striking oil and has made a bunch of Arab rich billionaires who have become the target market for most Supercars manufacturers.
What has been lacking though is a home-grown supercar… but that was before the 11th of July.
Ralph R Debbas, Chairman of W Motors hosted a select number of Politicians, Socialites and high ranking industry leaders at the Sursock Palace in Beirut and announced the First Arab Brand of High Performance Luxury Sports Cars– 'The most exclusive, luxurious and technologically advanced hyper-cars in the world.'
He added that W Motors  will produce two models, the Hyper-Sport and the Super-sport, with the help of Austrian manufacturer Magna Steyr and German carbuilder RUF.
The Hyper-sport which will be officially unveiled in Dubai this December will be limited to only five units. We hope to have specifications of the car before then.
Story Courtesy Autoblog
Thanks for reading through. Hit the share buttons below if you liked the post…
Disclaimer: Pictures appearing on this blog are copyrighted to the photographers and the sites indicated. Kindly refrain from using them for editorial purposes (not unless they are copyright free).
Like our Facebook page or follow me on Twitter.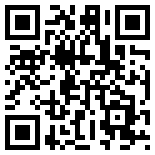 Related articles