Events: Subaru Fest 2012
They enjoy a worldwide cult like following for their participation in the WRC that can only be rivaled by Ford (my opinion).
Their wallpapers have hung in millions of teenager bedrooms, offices& garages…
They are objects of Ultimate Stimulation and this Saturday, we celebrate them at the Carnivore Grounds from 10 – 6pm.
98.4 Capital FM & Subaru Kenya once again bring you the Subaru Fest 2012…
For only 1000 bob you get a VVIP ticket that guarantees you free diagnosis for your Fuji Heavy Industry machine or you can pay 500 shillings if you don't own a Subie…. Yet.
There'll be timed races, corporate Challenges, BBQ (Maybe powered by some car's AntiLag) and an Afterparty!
Register here and #Leego
Browse through the gallery for pictures from last year's event
Pictures Courtesy Subaru Kenya & Dj Stretch
Thanks for reading through. Hit the share buttons below if you liked the post…
Disclaimer: Pictures appearing on this blog are copyrighted to the photographers and the sites indicated. Kindly refrain from using them for editorial purposes (not unless they are copyright free).
Like our Facebook page or follow me on Twitter.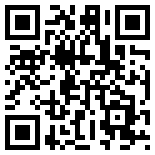 Related articles