Tata Safari SUV Masquerading as a Range Rover Evoque
What would a Tata Safari wear if it was invited to a masquerade ball?
India's Big Daddy Customs has the answer… as a Range Rover Evoque dubbed Moon Rover.
Here are a few more pics…
It's not entirely dreadful, browse through the gallery.
Story Courtesy Autoblog
Tata Safari Pic Courtesy indianautosblog.com
Thanks for reading through. Hit the share buttons below if you liked the post…
Disclaimer: Pictures appearing on this blog are copyrighted to the photographers and the sites indicated. Kindly refrain from using them for editorial purposes (not unless they are copyright free).
Like our Facebook page or follow me on Twitter.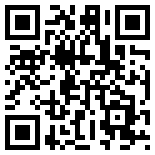 Related articles