Mercedes-Benz's seatbelt airbag; The Beltbag
Mercedes-Benz is pursuing its safety initiative in the rear of vehicles with the Beltbag.
The inflatable seat-belt strap which is able to reduce the risk of injury to passengers in the rear in a head-on collision by lessening the strain placed on the ribcage is due to go into production in a luxury-class model from Mercedes-Benz.
Prof. Dr.-Ing. Rodolfo Schöneburg, Head of Passive Safety and Vehicle Functions at Mercedes-Benz Cars commented. "After all, the excellent standard of safety offered by Mercedes-Benz doesn't just apply to all model series, but to all seats, too."
This technology however isn't a first from Mercedes as the Ford Explorer and Lexus LFA got seatbelt airbags in 2010.
Story Courtesy Autoblog
Pictures Courtesy MotorTrend
Thanks for reading through. Hit the share buttons below if you liked the post…
Disclaimer: Pictures appearing on this blog are copyrighted to the photographers and the sites indicated. Kindly refrain from using them for editorial purposes (not unless they are copyright free).
Like our Facebook page or follow me on Twitter.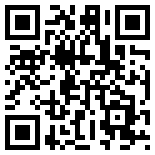 Related articles