Back in Business
Apologies I took a week long break without anything like a good bye… I needed some time out and the last week has been very refreshing for me.
While I was away, The Great Run went down…
I'll be bringing you a pictorial of the same.
I also got to be part of the SuperBoda TT Photoshoot with fellow bikers at the Limuru Twisties…
Expect a behind the scenes post soon…
Since I was looking for any excuse to ride, I went to my former high school….
Got to work on the bike too; took it for service and got CF Wrap on scratch prone areas of the bike…
Short to say I had a very good time on and off the bike, slept longer and I feel refreshed… I also have to thank you for your commitment to this lil blog… we crossed the 90k mark while I was away…
Great times ahead 🙂
Thanks for reading through. Hit the share buttons below if you liked the post…
Disclaimer: Pictures appearing on this blog are copyrighted to the photographers and the sites indicated. Kindly refrain from using them for editorial purposes (not unless they are copyright free).
Like our Facebook page or follow me on Twitter.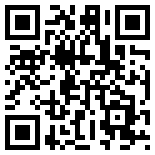 Related articles