Subaru WRX Club Spec 11
If you live in Australia and love Subies you are in for a rare treat.
You will be able to get the latest incarnation of the Subaru WRX Club Spec… from next month.
Only 300 WRX Spec 11 models will be produced and they'll be available in either black or tangerine orange color, black 17-inch alloy wheels and an STI rear spoiler.
Each of the special-edition creations feature a numbered plaque, orange stitching on the tangerine-color cars as the black models rock standard red stitching.
Subaru will even cut the price to just $1,019 for Club Spec 11 buyers who want an STI package that includes a front lip spoiler, short shifter and strut brace.
We don't have the hp/torque figures yet.
Story courtesy Autoblog
Thanks for reading through. Hit the share buttons below if you liked the post…
Disclaimer: Pictures appearing on this blog are copyrighted to the photographers and the sites indicated. Kindly refrain from using them for editorial purposes (not unless they are copyright free).
Like our Facebook page or follow me on Twitter.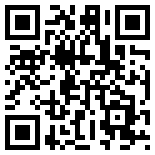 Related articles