BMW Limited Edition Lime Rock Park M3
BMW has announced a new limited-production version of its M3 coupe, the Lime Rock Park Edition… Only 200 of the orange M3s will be produced.
Created in conjunction with Skip Barber, owner of the infamous New England circuit, this M3 features the best of BMW's performance catalog.
Besides the Fire Orange color, the coupe gets a carbon fiber roof panel, aero kits at the front and rear, a lightweight exhaust muffler black and anthracite cloth seats lined with Nappa leather trim and a new flat-bottom steering wheel has been fitted.
No changes have been made to the M3's revvy 4.0-liter V8, which produces 414 horsepower and 295 pound-feet of torque. All Lime Rock Edition models are mated to BMW's six-speed manual transmission.
Story Courtesy Autoblog
Thanks for reading through. Hit the share buttons below if you liked the post…
Disclaimer: Pictures appearing on this blog are copyrighted to the photographers and the sites indicated. Kindly refrain from using them for editorial purposes (not unless they are copyright free).
Like our Facebook page or follow me on Twitter.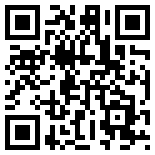 Related articles