2013 Mercedes Benz CLS63 AMG Shooting Brake
Mercedes-Benz has finally revealed images and full details on its 2013 CLS63 AMG Shooting Brake
The gorgeous CLS63 AMG Shooting Brake got a 5.5-liter, twin-turbo V8 making a healthy 525 horsepower in standard models and 557 hp in the limited production "Edition 1."
Standard models will make 516 lb-ft of torque, with Edition 1 examples producing 590.
The Edition 1 will hit 100kph in just 4.3 seconds, as the standard version will be a second slower….
All cars will receive a seven-speed AMG MCT SpeedShift transmission and be electronically limited to a top speed of 250 kph

The 'hoonigan mummy wagon' also has yummy options including a Designo wooden luggage floor, done up in cherry inlaid with smoked oak and trimmed with aluminum rails.
If you raised your eyebrows when I called the CLS63 AMG Shooting Brake a 'Hoonigan Mummy Wagon' here's why
See more pictures below
Story Courtesy Autoblog
Thanks for reading through. Hit the share buttons below if you liked the post…
Disclaimer: Pictures appearing on this blog are copyrighted to the photographers and the sites indicated. Kindly refrain from using them for editorial purposes (not unless they are copyright free).
Like our Facebook page or follow me on Twitter.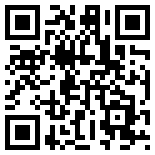 Related articles
Tags:
2013 mercedes-benz cls63 amg shooting brake
,
AMG MCT SpeedShift
,
Autoblog
,
Car Buying
,
cls 63 amg
,
cls shooting brake
,
cls-class
,
cls-klasse
,
cls63
,
cls63 amg
,
CLS63 AMG Shooting Brake
,
Design/Style
,
edition 1
,
europe
,
Facebook features
,
Horsepower
,
kenya motorsport blogs
,
Luxury
,
mercedes
,
mercedes benz
,
naftali thaithi
,
nafterli
,
nafterli's car world
,
nafterli's world
,
nafterli.com
,
Performance
,
Pound-foot (torque)
,
Station wagon
,
Twin-turbo
,
Twitter
,
Videos
,
Wagon