2013 BMW Bikes Will Come With ABS Standard.
The European Union requires that all motorcycles sold in Europe from 2016 come with ABS…
BMW is ahead of the curve as BMW Motorrad's Safety 360 initiative sees all 2013 bikes will come with ABS as a standard feature.
On top of ABS, BMW has developed other technology for motorcycles that's usually heard in conjunction with cars: electronic suspension adjustment, automatic stability control, dynamic traction control and adaptive headlights.
As a newbie rider, I am forever grateful that there's someone looking at rider safety motorbike technology, rider equipment and gear.
All this coupled with the growing traffic congestion makes it the best time to ride…
Story Courtesy Autoblog
Thanks for reading through. Hit the share buttons below if you liked the post…
Disclaimer: Pictures appearing on this blog are copyrighted to the photographers and the sites indicated. Kindly refrain from using them for editorial purposes (not unless they are copyright free).
Like our Facebook page or follow me on Twitter.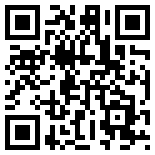 Related articles