News: Honda is Coming to Dakar 2013
Honda has announced its intention to participate as a works team in the motorcycle class in the Dakar Rally 2013
Besides the fact that Honda last participated in the Dakar Rally 23 years ago, they had won the Rally five times between 1981 and 1989 on three different motorcycles – the XR550, the NXR750 and the NXR800.
President, Honda Racing Corporation,Tetsuo Suzuki said, "The Dakar requires competitors to cover several hundred kilometers per day for more than two weeks. It needs a totally different type of vehicle from events such as motocross, trials and road races. Honda has put a great deal of effort into designing and building a powerful and winning machine. We are aiming for the championship from this first year."
Honda is currently working on a prototype machine that it intends to enter under the Team HRC (Honda Racing Corporation) name and  Helder Rodrigues, who finished third in 2012, Felipe Zanol, Sam Sunderland and Javier Pizzolito; will be riding the specially prepared Honda CRF450X prototype for the event.
I think we'll have to wait till January 5th to see if Honda be able to challenge KTM, the team that has taken the top spot 11 years running.
Story courtesy zigwheels
Thanks for reading through. Hit the share buttons below if you liked the post…
Disclaimer: Pictures appearing on this blog are copyrighted to the photographers and the sites indicated. Kindly refrain from using them for editorial purposes (not unless they are copyright free).
Like our Facebook page or follow me on Twitter.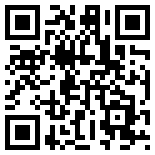 Related articles