Fortune's 10 Reasons Why German Cars Rule
Full disclosure: am a BMW Fan boy. Used to own a 1985 BMW E30 aka Sabine that I frivorously rebuilt, drove hard & sold. Needless to say I'd trade both my kidneys to have a BMW M3 in my garage… So you can guess how excited I was to see this post on Autoblog.
Fortune sought to find out what is it about German cars that compels many of us to lust after Audi, BMW, Mercedes-Benz and Porsche models and came up with these 10 reasons.

1. First and foremost, the Germans have been practicing this automotive thing a bit longer than most countries. It was Karl Benz who, in 1879, first patented the internal combustion engine and then in 1886 received a patent for his first automobile.

2. The Germans have a storied racing history where their machines were pushed to their limits and then there's the infamous Green Hell – The Nürburgring – where any car manufacturer worth their salt goes to develop their cars.


3. Any country with 8,000 miles of public roads that allow almost unlimited speed is destined to turn out cars capable of thriving in that environment. The German Autobahn is as uniquely German as the cars the country produces… think of Thika Super Highway 50kph Speed Limit and pass out *bah*

4. Their brand strength, their "clarity, commitment, authenticity and relevance." Think about BMW's target goal of building every vehicle with a 50-50 weight distribution.

5. Technology. Fortune notes that "Engineers occupy a high pedestal in a country that prizes technology and craftsmanship." When engineers are given permission to do their thing, they can produce some seriously impressive machinery. Its however interesting to note that 75% of their workforce is above 45 years. Will they be able to maintain such standards in years 20 years?

6. Germany makes things which people in countries with growing economies want to buy… that explains the number of Mercedes Benz(es) in our presidential escort?

7. Arrogance with a purpose – Mercedes' ads claim "The Best Or Nothing." BMW says they build the "Ultimate Driving Machine."

8. Price is very nearly the object – Fortune says "Sometimes, how much you pay for something – as opposed to its function – is the point of the exercise." An extra $330 charge for a Porsche logo on the center console lid of a 911, for example.

9. Exclusive and super-exclusive – Anyone upper class with $50k can buy a 5 Series, but it takes an even larger bank account to afford an M5… *sigh* I just want an //M3… when my bank a/c grows up.

10. Everybody else is in second place. Audi, BMW, Mercedes and Porsche are generally thought of as top marques because, well, they say they are and, despite great efforts by brands like Jeep, Cadillac and Lexus, they remain on top of the heap.
Toyopets and Fuji Heavy boys, can we agree to disagree?
Thanks for reading through. Hit the share buttons below if you liked the post…
Disclaimer: Pictures appearing on this blog are copyrighted to the photographers and the sites indicated. Kindly refrain from using them for editorial purposes (not unless they are copyright free).
Like our Facebook page or follow me on Twitter.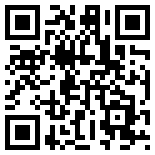 Related articles