RIP Sergio Pininfarina
The automotive world is mourning yet another great; Sergio Pininfarina who passed away at age 85.
Sergio was born in 1926 and took control of the Pininfarina Group as chairman back in 1966 after his father, Gian Battista 'Pinin' Farina, passed away and held the fort until transitioning to honorary chairman in 2006. A year earlier, Sergio was appointed 'Senator for life' by the Italian government… which basically means that his mandate as senator would end only with his death.
During his tenure, the Pininfarina firm worked on design projects for big car manufacturers including Alfa Romeo, Chevrolet,Bentley, Volvo, Ferrari, Maserati among others. Pininfarina presided over designs like the 2002 Ferrari Enzo, the 1984 Ferrari Testarossa before it, the lauded 1996 Peugeot 406 Coupe and 2003 Maserati Quattroporte.
He also moved Pininfarina out of its automotive-oriented design philosophy, and in 1987, he founded an industrial design center, focusing on anything from kitchen appliances to laptops and even riding helmets.
Sergio Pininfarina is survived by his wife and two children.  May the Almighty Rest his soul in Eternal Peace.
Image Credit AutoEvolution & Reuters via BBC
Thanks for reading through. Hit the share buttons below if you liked the post…
Disclaimer: Pictures appearing on this blog are copyrighted to the photographers and the sites indicated. Kindly refrain from using them for editorial purposes (not unless they are copyright free).
Like our Facebook page or follow me on Twitter.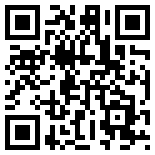 Related articles