BMW Group and Toyota Motor Corporation collaborate
Automotive bloggers aren't done swooning over the Subaru BRZ/ Toyota GT86/Scion FRS that was a product of Toyota & Fuji Heavy Industries joining hands.
Less than 15 days ago, we also witnessed the Bowler/Land Rover Union which Chris Harris followed with an epic review of the Bowler EXR-S…
And even before the dust settles, the automotive scene is buzzing with yet another collaboration; this time from the BMW Group and Toyota Motor Corporation to build 'an environmentally friendly sports car'.
In his speech, Toyota's CEO- Akio Toyoda said, 'We are not coming together to become bigger. We are not coming together to form capital ties. We are joining hands because we want to make ever-better cars.'
'Toyota is strong in environment-friendly hybrids and fuel cells. On the other hand, I believe BMW's strength is in developing sports cars. I am excited to think of the cars that will result from this relationship'
I really don't know what to expect… but I can't wait to see what comes out of this partnership.
Story courtesy Autoblog
Image Credit: Frank Leonhardt / AFP / Getty/Autoblog
Thanks for reading through. Hit the share buttons below if you liked the post…
Disclaimer: Pictures appearing on this blog are copyrighted to the photographers and the sites indicated. Kindly refrain from using them for editorial purposes (not unless they are copyright free).
Like our Facebook page or follow me on Twitter.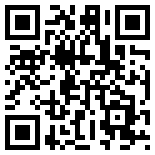 Related articles