The Gazoo Racing Sport FR Concept
If you are of the opinion that the Toyobaru a.k.a Toyota GT 86, Scion FR-S or the Subaru BRZ could use a little more power, then Toyota motorsports partner- Gazoo Racing share the same opinion.
They however didnt toy around with the idea of dropping an LS motor innit, or a huge turbo that spelling laaaag as it accelerates…
The Gazoo Racing Sport FR Concept uses both a turbocharger and a supercharger… upping the power figures of the boxer four from 200hp to 320hp and 310lb-ft of torque.
The concept car that will be showcased at the Goodwood Festival of Speed this weekend also gets a wild aero kit with a big rear spoiler, a lowered suspension, bigger brakes and larger wheels wrapped with high-performance rubber.
How will these changes improve or affect the most balanced car we have seen in recent times? Lets hope a we get a half decent review from Chris Harris or Carlos Lago.
Story courtesy Auto Guide
Thanks for reading through. Hit the share buttons below if you liked the post…
Disclaimer: Pictures appearing on this blog are copyrighted to the photographers and the sites indicated. Kindly refrain from using them for editorial purposes (not unless they are copyright free).
Like our Facebook page or follow me on Twitter.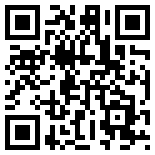 Related articles