Autocross with AMS
Sometime last year, Amit Pandya and I went for a training day organized by Azar Anwar at Lukenya and we both had a go in the Buggy. It was my first time in a buggy and maaaan! Trees come at you very fast! It was very exciting though. When Amit was strapped in, the rally driver in him came alive and he set the fastest time of the day. Azar anwar was very happy, congratulated him and asked him to get back in a rally car.
For those who don't know who Amit Pandya is, he is a seasoned rally driver who hanged his overalls after the 2010 safari Rally to pursue his love for tuning and mapping. He went ahead to sit under the tutors at EFI University, Cosworth, Haltech and Engine Management Academy so that he can comfortably tune Engine Management systems ranging from Stock ECUs, Motec, haltech, GEMS, Simtek, Pectel, Vipek, Emanage, Unichip, Ecutek AEM to FAST. He then managed to bring in the first AWD dyno in East (and possibly Central Africa) and he has been tuning and mapping cars at AMS Chip Tuning & Performance Centre since.
Earlier this year, Amit started toying around with the idea of buying a buggy and competing in the Autocross and that idea came to life when he bought a buggy from Ricky Aslam. On his first outing, he broke the gearbox during the practice heats but it was rebuilt and he took it out during Autocross V two weeks ago.
I happened to have an off day from work and was there from 9am to support him and here are some pictures and footage from the day…
He rolled right after I took these pictures…
We managed to get him back on his wheels and after a quick mechanical check up, he was back on the track…
He set respectable timings but didn't have the right helmet for the job (the shield kept getting foggy) and after his 3 quickest heats were added up, he finished 11th overall.
We caught up with him after the event was over
Overall, it was a fun day out, Amit set some good times in some heats and learnt a great deal on his 2nd outing.
Wish you great success buddy!
More pictures below…
Pictures courtesy Babayao, Big Foot Africa, CMONCY IMAGES & Nafterli's Car World.
Thanks for reading through. Hit the share buttons below if you liked the post…
Disclaimer: Pictures appearing on this blog are copyrighted to the photographers and the sites indicated. Kindly refrain from using them for editorial purposes (not unless they are copyright free).
Like our Facebook page or follow me on Twitter.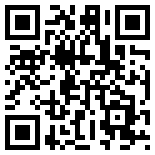 Related articles