Michelin Active Wheel System
This may not be news to all of us but it's the first time am seeing this so I thought I should share.
In medieval times, wheels were made completely from wood… but we have had a few people who have re invented the wheel to what it is today…
Michelin, hasn't been lying on their laurels… they are seriously researching and experimenting just to stay 'at the forefront of rolling technology'
Enter the Active Wheel system where two electric motors; one being used to rotate the wheel, as well as brake and another for the integrated suspension system, sit inside the hub and allow the entire drive train to fit neatly enclosed at each corner.
Each wheel can provide around 40 hp and it drastically simplifies classic automotive suspension systems, as well as doing away with complicated gearboxes and drive shafts.
This is simply ingenious and I'd like to know the latest news on this story… That's all I have for now.
Story courtesy Autoblog & Autoevolution
Thanks for reading through. Hit the share buttons below if you liked the post…
Disclaimer: Pictures appearing on this blog are copyrighted to the photographers and the sites indicated. Kindly refrain from using them for editorial purposes (not unless they are copyright free).
Like our Facebook page or follow me on Twitter.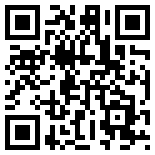 Related articles