DreamWorks Studios to Produce Need for Speed Movie
*In 'Slim Shady's' voice* May the REAL Need for Speed fans please stand up… I repeat… never mind J
Its official! Need for Speed is going to be a movie!
DreamWorks Studios has acquired the feature film rights to Electronic Art's popular video game franchise, Need for Speed™
The screenplay, written by George Gatins is based not on an individual game but on the Need for Speed series will be directed by Scott Waugh (Act of Valor) for a possible 2014 release:-)
Are you ready for, 'a fast-paced, high-octane film rooted in the tradition of the great car culture films of the 70s while being extremely faithful to the spirit of the video game franchise?'
Story courtesy Autoblog
Thanks for reading through. Hit the share buttons below if you liked the post…
Disclaimer: Pictures appearing on this blog are copyrighted to the photographers and the sites indicated. Kindly refrain from using them for editorial purposes (not unless they are copyright free).
Like our Facebook page or follow me on Twitter.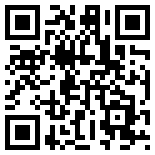 Related articles