Skoda recreates Stonehenge
The car market filled with all sorts of cars. So to get buyers' attention, automakers need to make a real splash.
Skoda has erected the 'citihedge' on the south bank of the Thames next to London's famous Tower Bridge– an installation inspired by the ancient Stonehenge in Wiltshire.
The Citihenge was built in three months using eighteen scrap cars weighing a total of 36 metric tons and under the direction of renowned installation artist Tommy Gun. Each henge is five meters tall by five meters wide and is made to withstand force-12 hurricane winds.
Story courtesy Autoblog
Thanks for reading through. Hit the share buttons below if you liked the post…
Disclaimer: Pictures appearing on this blog are copyrighted to the photographers and the sites indicated. Kindly refrain from using them for editorial purposes (not unless they are copyright free).
Like our Facebook page or follow me on Twitter.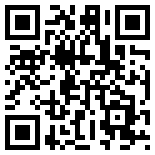 Related articles