Bowler And Land Rover Partner Up
Any off road enthusiast worth their salt can point out a bowler from a distance… if you really don't know who/what a Bowler Tomcat, wildcat or Nemesis is, go through an album I put together on Facebook or watch this top gear review…
Now that you are upto speed, the company was bought last year by CPP – the same Coventry-based coachbuilder that owns Spyker and they immediately hired a new managing director- Steve Haywood, former Land Rover's chief engineer.
Fast Forward to 21 June 2012 and Land rover and Bowler have signed a formal brand partnership agreement that gives LR more presence in the hardcore off-road arena and gives Bowler direct access to parts and engineering.
Under the agreement, "Powered by Land Rover" badging on Bowler's competition cars and across its marketing materials acknowledges the role that Land Rover technology plays in the performance and race success of Bowler products.
The brand partnership will focus on the Bowler EXR rally car, but engineering, development and parts supply will be shared across the entire Bowler business, and will include the new Bowler EXR S – the first 'all terrain supercar'.
Here's footage of the Nemesis vs KTM 450 to celebrate the new partnership:-)
Footage 1 Courtesy BBCWorldwide
Footage 2 Courtesy veedub972
Find more pictures in the gallery below
Thanks for reading through. Hit the share buttons below if you liked the post…
Disclaimer: Pictures appearing on this blog are copyrighted to the photographers and the sites indicated. Kindly refrain from using them for editorial purposes (not unless they are copyright free).
Like our Facebook page or follow me on Twitter.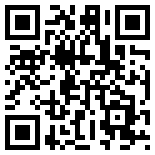 Related articles
Tags:
Autoblog
,
bowler
,
bowler exr
,
bowler exr-s
,
bowler nemesis
,
Bowler Offroad
,
Coventry
,
cpp
,
exr
,
exr-s
,
facebook
,
Hirings/Firings/Layoffs
,
kenya motorsport blogs
,
Land Rover
,
naftali thaithi
,
nafterli
,
nafterli's car world
,
nafterli's world
,
nafterli.com
,
nemesis
,
off-road
,
Performance
,
racing
,
Rallying
,
Range Rover
,
Specialty
,
steve haywood
,
SUV
,
Twitter