Swiss Mountain Dream Garage
The architects at Peter Kunz Architekturhave built our new our dream garage: five concrete cubes protruding from a Swiss mountainside.
The project was started in 1998 and completed the next year in the Swiss municipality of Herdern.
Four of the cubes are walled off in glass and the fifth is open, leading back to a garage with space for eight cars.
A concealed stairway leads above ground. Just add a brown Porsche and you've built the ultimate minimalist chic garage the world has ever seen!
Hat tip to James! via Jalopnik. 
Photo Credit: Peter-Kunz Architektur via Architzier.
Thanks for reading through. Hit the share buttons below if you liked the post…
Disclaimer: Pictures appearing on this blog are copyrighted to the photographers and the sites indicated. Kindly refrain from using them for editorial purposes (not unless they are copyright free).
Like our Facebook page or follow me on Twitter.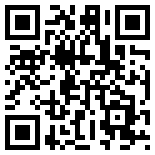 Related articles