Pagani Zonda R Evo
You may have thought Pagani had replaced the Zonda with the Huayra … wrong.
Horacio Pagani is not only willing to continue building Zondas for moneyed buyers who still want them; he is going a step further and developing the Zonda into ever-more extreme variants.
Enter the Zonda R Evo, a model Pagani is expected to debut at the upcoming Goodwood Festival of Speed piloted by Former Formula One driver and multiple DTM champion Bernd Schneider.
According to Autoblog, the track-only model combines the best features of the existing Zonda R with the output of the latest Zonda 760 RS.
That translates to competition-spec suspension, brakes, aero and rolling stock with a 760-horsepower AMG built V12… twice the output of the original Zonda C12

The Zonda R Evo is tipped to hit 62 mph in under 2.7 seconds and bag a top speed of more than 218 mph.
Story Courtesy GTSpirit via Autoblog
*The car in the picture is the Zonda R
Thanks for reading through. Hit the share buttons below if you liked the post…
Disclaimer: Pictures appearing on this blog are copyrighted to the photographers and the sites indicated. Kindly refrain from using them for editorial purposes (not unless they are copyright free).
Like our Facebook page or follow me on Twitter.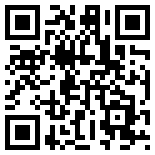 Related articles