Ferrari North Europe Wants to Break a World Record
Back in 2007, 385 Ferraris lapped Silverstone at the same time setting the record for "the longest parade of Ferrari models".
A few years later, 490 cars did the same thing and broke the previous record…
Ferrrari North Europe wants to break that record during the Ferrari Racing Days event at Silverstone and has so far registered a whopping 600 cars (with the hope of 400 more cars) to participate in the event
Meanwhile, Ferrari Chairman, Luca di Montezemolo was named by the European Business Press Federation as the European Manager of the Year citing his 20 years at the helm of Ferrari, during which he returned the Scuderia to victory and doubled the company's financial revenues, all the while expanding into sixty countries around the world.
Over the years Montezemolo has also chaired the entire Fiat group, started Italy's first private railroad, managed its Olympic committee and presided over the most influential business lobbies.
Thanks for reading through. Hit the share buttons below if you liked the post…
Disclaimer: Pictures appearing on this blog are copyrighted to the photographers and the sites indicated. Kindly refrain from using them for editorial purposes (not unless they are copyright free).
Like our Facebook page or follow me on Twitter.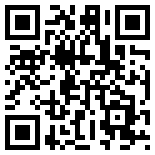 Related articles