Mercedes AMG @ 45
AMG outlined their 5 year plans ahead of their 50th anniversary…
You can expect a bump from 22 AMG vehicles to 30.
The eight models under wraps in the photo are "entirely new high-performance compact cars"
Also expect more efficient powertrains throughout the range, development of lighter construction techniques,
… more all-wheel drive models beyond CUVs, more AMG Performance Centers,becoming the sole development center for Mercedes' V12 engines,
… and a hint that lines like the CL63 AMG and CL65 AMG will be extended further over the coming years.
Story Courtesy Mercedes via Autoblog
Thanks for reading through. Hit the share buttons below if you liked the post…
Disclaimer: Pictures appearing on this blog are copyrighted to the photographers and the sites indicated. Kindly refrain from using them for editorial purposes (not unless they are copyright free).
Like our Facebook page or follow me on Twitter.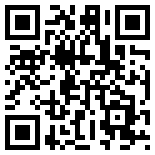 Related articles