Car Porn XXV
This is how a proper show car is done… Some cars that came to the Westgate Hot Rides Show did not deserve to be there. Am speaking of body panel gaps, ugly kits, no philosophy behind the build, nothing soulful, plain UGLY! Watch and learn a few things.
This week's post is made possible by Speedhunters, Stance Nation, Canibeat, Stance Works, AdvRider, Baldy.smugmug, MCNEWS and eric shell
Thanks for reading through. Hit the share buttons below if you liked the post…
Disclaimer: Pictures appearing on this blog are copyrighted to the photographers and the sites indicated. Kindly refrain from using them for editorial purposes (not unless they are copyright free).
Like our Facebook page or follow me on Twitter.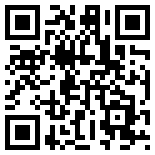 Related articles
Tags:
AdvRider
,
Autoblog
,
Baldy.smugmug
,
Canibeat
,
Copyright
,
Copyright-free
,
eric shell
,
facebook
,
Facebook features
,
Fiesta
,
ford
,
Ford Fiesta
,
Gymkhana
,
gymkhana 5
,
ken block
,
kenya motorsport blogs
,
MCNEWS
,
naftali thaithi
,
nafterli
,
nafterli's car world
,
nafterli's world
,
nafterli.com
,
Online Communities
,
Rally
,
rallycross
,
San Francisco
,
Social Networking
,
speedhunters
,
stance Nation
,
Stance Works
,
Twitter
,
X Games
,
x games viii