Top Gear's Nissan Deltawing Replica Final Look
The Top Gear's Nissan Deltawing Replica is complete!
The car that Andy Saunders built for Top gear Uk, just for kicks is powered by a 1.6-liter Ford four-cylinder engine with the rear wheels coming from a Ford Mondeo.
The steering rack originally belonged to a Hillman Imp, and the body work comes from such eclectic nameplates as the Peugeot 207, Fiat 126 and Morris 1000.
All told, the machine took Saudners 337 work hours to stitch together.
Story Courtesy Autoblog
Thanks for reading through. Hit the share buttons below if you liked the post…
Disclaimer: Pictures appearing on this blog are copyrighted to the photographers and the sites indicated. Kindly refrain from using them for editorial purposes (not unless they are copyright free).
Like our Facebook page or follow me on Twitter.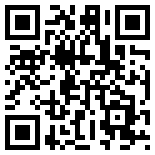 Related articles