Ministry of Sound's Nissan Juke Box
The Nissan Juke R has been quite the hit, from being the safety car at the Dubai24hrs to annihilating Supercars on a street track…
The guys behind the build of the Juke-R; RML have partnered with Ministry of sound to create something louder, thumpier& heavier… the Nissan Juke Box.
The concept car packs a 19-kilowatt system with two 18-inch subwoofers capable of producing a staggering 150 dB.
How's that for new age marketing?
Story Courtesy Nissan via Autoblog
Thanks for reading through. Hit the share buttons below if you liked the post…
Disclaimer: Pictures appearing on this blog are copyrighted to the photographers and the sites indicated. Kindly refrain from using them for editorial purposes (not unless they are copyright free).
Like our Facebook page or follow me on Twitter.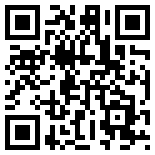 Related articles