Volkswagen Amarok For Military Applications
Rheinmetall Defense took a stock Volkswagen Amarok…
And made this…
A Light Multi-Purpose Vehicle for military applications.
Unveiled recently at the Eurosatory defense expo in Paris (the Geneva Motor Show of military hardware)

The options list include a reinforced suspension, advanced communications systems and an automated, motorized turret for a machine gun or grenade launcher.
You can also get it in a variety of engines ranging up to 177 horsepower mated to either a six-speed manual or an eight-speed automatic transmission.
CMC, see how you can get the VW Amarock into the military programme?
Story Courtesy Autoblog
Thanks for reading through. Hit the share buttons below if you liked the post…
Disclaimer: Pictures appearing on this blog are copyrighted to the photographers and the sites indicated. Kindly refrain from using them for editorial purposes (not unless they are copyright free).
Like our Facebook page or follow me on Twitter.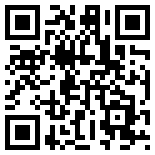 Related articles