2013 Nissan Juke Nismo
The Nissan Europe Juke-R has been all the rage since it hit the track…
Nismo has jumped into the fray and they will be unveiling the production-spec performance crossover (they showcased at the Tokyo Motor Show last year) this coming weekend at the 24 Hours of Le Mans.

The Nismo Juke got a more aggressive aero package complete with new front and rear bumpers, wider wheel arches, side skirts, a tailgate spoiler, a new grille and wider 18-inch alloys.
The interior has been retrofitted with sportier control surfaces and red-stitched, suede-covered sport buckets with greater lateral support.
The engine is quoted as a 1.6-liter turbocharged direct-injection four that might output 188 horsepower and 177 pound-feet of torque. You can also expect a stiffer suspension, revised steering geometry and performance-tuned traction control with torque vectoring.
Story Courtesy Autoblog
Thanks for reading through. Hit the share buttons below if you liked the post…
Disclaimer: Pictures appearing on this blog are copyrighted to the photographers and the sites indicated. Kindly refrain from using them for editorial purposes (not unless they are copyright free).
Like our Facebook page or follow me on Twitter.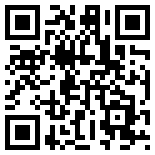 Related articles