Trucks: The 700hp Volvo FH16
Volvo Trucks premiered the most powerful series-manufactured truck; the Volvo FH16… setting itself apart from everything else in the industry.
With a lion roaring 700 hp and 3150 Nm of torque, the new FH16 stands as Volvo's latest flagship and is aimed at customers who have huge transporting needs.
"Our aim is to have both the best performance and the best fuel economy in the segment. We have succeeded in keeping fuel consumption the same as before despite the power increase," said Staffan Jufors, President and CEO of Volvo Trucks
Of course, the FH16 also comes with less powerful 540hp/ 2800 Nm and 600 hp/ 2650 Nm versions.
The FH16 is powered by a 16-liter D16G diesel engine with turbocharger and a new, electronically controlled exhaust brake with an output of 230 kW. Volvo Engine Brake, VEB+, with 425 kW braking effect is also an option.
This hauling monster is also maintenance friendly as oil-change interval falls at 100,000 km or once a year.
Story Courtesy Autoevolution
Footage Courtesy  autotuningnews and VTWTMovies
Thanks for reading through. Hit the share buttons below if you liked the post…
Disclaimer: Pictures appearing on this blog are copyrighted to the photographers and the sites indicated. Kindly refrain from using them for editorial purposes (not unless they are copyright free).
Like our Facebook page or follow me on Twitter.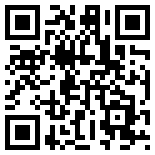 Related articles