Top Gear Live's 'Deadly 720' Double Loop
I believe you already know that the Top Gear trio will be in Durban this weekend, 16th &17th June for Top Gear Live. If you didn't know… read all about it here
Among the many adrenaline pumped stunts, will be the Deadly 720.
Now, successfully piloting an automobile around a giant loop is no easy task, imagine how it'll be trying to spin through the Deadly 720… "There are absolutely no margins for error, which is probably why no one has ever been mad enough to try it before," says Top Gear Live Creative Director Rowland French
A custom-made buggy featuring an accelerator lock that allows the driver to put all his concentration on navigation will enter the 26 feet tall loop between 24 and 26 miles per hour. Any deviation from that predetermined speed will result in a failure by the event's calculations.
Story Courtesy Autoblog
Thanks for reading through. Hit the share buttons below if you liked the post…
Disclaimer: Pictures appearing on this blog are copyrighted to the photographers and the sites indicated. Kindly refrain from using them for editorial purposes (not unless they are copyright free).
Like our Facebook page or follow me on Twitter.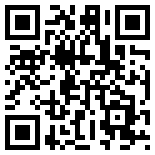 Related articles