Carlex Design Mini Countryman
Here's Carlex Design take on a Mini Countryman 'MiniSteam'.
This work of art features a satin gray finish with blacked-out windows and lights and bronze detailing.
Inside you get a tiny slice of brown wood on the center stack is surrounded by bright work of copper hue and deep brown leather, the floor is hardwood, even the streering wheel gets twin bands of bronze, and the seats and wheel center cap are set off by insets of mechanical movements.
Looks like an expensive masterpiece, would you buy it?
Story Courtesy Carlex Design via Autoblog
Thanks for reading through. Hit the share buttons below if you liked the post…
Disclaimer: Pictures appearing on this blog are copyrighted to the photographers and the sites indicated. Kindly refrain from using them for editorial purposes (not unless they are copyright free).
Like our Facebook page or follow me on Twitter.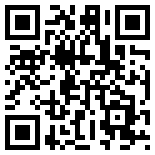 Related articles