KNRC: 60th Anniversary KCB Safari Rally
The 60th Anniversary Safari Rally took place over the weekend around Kajiado and Il-Bisel regions.
The rally dubbed the most grueling rally of all time saw a bumper entry of 80 drivers including a record five all-ladies' crew; Haraka Mamas, Warembo Bila Makeup, KTN Rally team, Michelle Van Tongeren & Safina Khan
10 foreigners including Giancarlo Davite & Christakis Fitidis from Rwanda, Uganda's Ronald Ssebuguzi and Zambian speedster Mohammed Essa.
What impressed me the most was Quentin Mitchell finally getting a sponsor; Oil Libya & Migaa,
…the sponsorships from WRC Tyre supplier: DMACK
and Kenyan Division Two leader Manvir Singh Baryan enlisting the services of current Evgeny Novikov WRC navigator, Denis Giraudet… that was quite the standard…
In my opinion, the supplementary class was going to be the crowd puller as Big Names in the Rally Raid Scene; Nish Lakhani and Rajesh Maini had entered the safari rally…
The Horsey brother's Datsun 'Moto Moto' debe piloted by Alex Horsey was also in the fray…
After the Route Opener car was flagged off on Friday, the battle started and only the clinically clean would survive.
1st stop was at the Uhuru Park Spectator Stage where fans were treated to Antilag, drifts and clean execution…
Alaistair Cavenagh navigated by Gavin Laurence would be the leader of the pack…
Day 2 came and the action shifted from the 'tarmac' section to the grueling kajiado county.
Here the rains caught the organizers and drivers off guard as flash floods prompted the cancellation of CS4.
The rough terrain also claimed day one leader Alastair Cavenagh and other drivers including Raaji Bharij, Joe Muchiri and Stella Macharia
Carl Tundo managed to secure the lead at the end of the day…
Day III came and took its toll on some teams. the battle for the 1st podium finish was between Carl Tundo and Ian Duncan… both in Mitsubish Evo 9.
Carl Tundo put in a faultless drive and managed to secure the lead with a mere 15 seconds gap…
Ian Duncan had to settle for the second podium step and the gods smiled on Quentin Mitchell, awarding him a 3rd place finish. Zambia's Mohammed Essa came in fourth and Peter Horsey settled for 5th position
Here are some of the pics courtesy CMONCY IMAGES
Thanks for reading through. Hit the share buttons below if you liked the post…
Disclaimer: Pictures appearing on this blog are copyrighted to the photographers and the sites indicated. Kindly refrain from using them for editorial purposes (not unless they are copyright free).
Like our Facebook page or follow me on Twitter.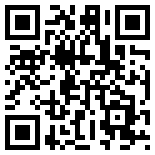 Related articles