Ferarri Golf Collection
It's normal for luxury car manufacturers to get into luxury products… guess it gives them more 'Bonga points'…
Ferrari has teamed up with Cobra Puma Golf to add its iconic prancing horse to a line of golfing equipment.
The Golf Luxury Bag and Luxury Duffel are both made of the same sumptuous Poltrana Frau leather found in Ferrari's GTs and Ferrari's leather golf shoe is handmade in Italy.
There are also golf shirts and pants adorned with small, discrete prancing ponies and a black leather jacket with contrasting red zipper.
The crown jewel of the collection is the Ferrari driver featuring a hand-stitched leather grip, a headcover made from genuine Ferrari leather, a premium Fujikura Motore Speeder Shaft and it is packaged up in a luxurious Ferrari Golf Collection Driver display box
"The Ferrari Golf Collection Driver is a work of art, we worked with Ferrari engineers to create a truly impressive driver that reduces drag and delivers fast club head speed. This results in maximized distance in a beautiful driver." said Tom Preece, Vice President of Research and Development at Cobra Puma Golf. "
Pricing is not yet available, but all items are expected to go on sale in July…
Story Courtesy Autoblog
Thanks for reading through. Hit the share buttons below if you liked the post…
Disclaimer: Pictures appearing on this blog are copyrighted to the photographers and the sites indicated. Kindly refrain from using them for editorial purposes (not unless they are copyright free).
Like our Facebook page or follow me on Twitter.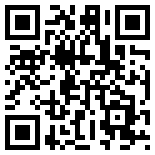 Related articles