Muddin II
Last Sunday was another day for the boys to bring out the 4X4s, for a fun day playing in the mud and BBQ in the bush.
I had my trusty Nokia N9…
Here are some pics of the action…
I wish all teams participating in this year's Rhino Charge great success!
Thanks for reading through. Hit the share buttons below if you liked the post…
Disclaimer: Pictures appearing on this blog are copyrighted to the photographers and the sites indicated. Kindly refrain from using them for editorial purposes (not unless they are copyright free).
Like our Facebook page or follow me on Twitter.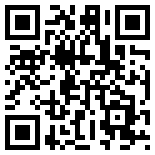 Related articles
Muddin (nafterli.wordpress.com)
Tags:
Autoblog
,
Barbecue
,
BBQ
,
Copyright
,
Copyright-free
,
facebook
,
Facebook features
,
kenya motorsport blogs
,
Mud bogging
,
naftali thaithi
,
nafterli
,
nafterli's car world
,
nafterli's world
,
nafterli.com
,
Nokia
,
Nokia N9
,
Online Communities
,
President
,
Social Networking
,
Sunday
,
Twitter
,
United States