News: Lotus-Renault Freezes the Ice-Man
Kimi Raikkonen is a talented Rally driver but it looks like Lotus-Renault won't allow him to compete at the Rally Finland this August.
The Formula One team who are still feeling the absence of its star driver Robert Kubica who got severely injured when he crashed his Skoda Fabia S2000 in a rally in Italy two years ago aren't in a position to let the guy warming Kubica's seat enter a rally car.

The former Red Bull Citroën World Rally Championship driver wasn't looking to contest the entire WRC season, but he wanted to drive in his home stage of Rally Finland this August, a race he's contested every year for the last three years.
Ever heard that jobs and women keep guys from living their dreams? Ahem.
Story Courtesy Autoblog
Thanks for reading through. Hit the share buttons below if you liked the post…
Disclaimer: Pictures appearing on this blog are copyrighted to the photographers and the sites indicated. Kindly refrain from using them for editorial purposes (not unless they are copyright free).
Like our Facebook page or follow me on Twitter.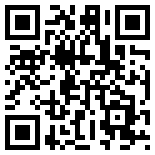 Related articles