The Super- Exclusive 911 Club Coupe
It's now 60 years since the first two Porsche Clubs were formed and for the 60th Anniversary, Porsche has created the 911 Club Coupe.
Using the Carrera S as a base, the Club Coupe gets the Carrera S Powerkit providing an extra 30 horsepower, taking the total to 430 hp and dropping the 0-to-100-kph sprint to 4.0 seconds.
The car is also lowered by 20 millimeters, sitting on 20-inch Sport Techno rims, a new front fascia and a ducktail spoiler out back.
The work of art is then coated in Brewster Green paint with an Espresso interior, and finished with glossy script on the doors.
Porsche is making just 13 Club Coupes and the company is keeping one for itself so for a chance to have your name engraved on the door sill any of the remaining 12, register here
Thanks for reading through. Hit the share buttons below if you liked the post…
Disclaimer: Pictures appearing on this blog are copyrighted to the photographers and the sites indicated. Kindly refrain from using them for editorial purposes (not unless they are copyright free).
Like our Facebook page or follow me on Twitter.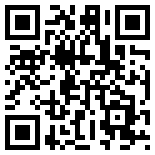 Related articles