Reinventing the Rear View Mirror
If I am not wrong, racing exists so that car manufacturers can (among other things) test elements that'll feature in their production cars.
Audi didn't try to re-invent the wheel; they picked on something that becomes a limiting factor when travelling at high speed and or when driving in the wet, not forgetting how parking boys in Nairobi love yanking them out in slow traffic… the side mirrors.
The latest R18 Le Mans prototype features, among other more considerable advancements, an AMOLED screen in the closed cockpit that's hooked up to a video camera, housed in carbon fiber and protruding slightly from the tail fin.
The system allows the drivers to clearly see the traffic coming up behind considering that these mid-engined, closed-cockpit LMPs have no room for a rear window through which a conventional mirror would peer.
Big up Audi! That's something I would like to see trickle down to production cars in the near future.
Source: Audi via Autoblog
Thanks for reading through. Hit the share buttons below if you liked the post…
Disclaimer: Pictures appearing on this blog are copyrighted to the photographers and the sites indicated. Kindly refrain from using them for editorial purposes (not unless they are copyright free).
Like our Facebook page or follow me on Twitter.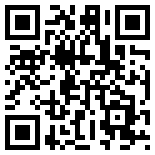 Related articles