News: Italian Earthquake Prompts Car Plants Shut Down
A magnitude 5.8 earth quake rocked northern Italy (approximately 40 kilometers north of Bologna) earlier today killing at least 15 people (at the time this post was published).
Reports from Italy also indicate that several automotive assembly plants namely Ferrari headquarters in Maranello, Motorcycle manufacturer Ducati headquarters in Borgo Panigale and Lamborghini, whose factory in Sant'Agata temporarily ceased operations so that their employees can be with their families.
Reports also indicate that the Maserati factory in nearby Modena was reportedly damaged, although to what extent remains unclear.
Story Courtesy Autoblog
Picture Courtesy ctv.ca
Thanks for reading through. Hit the share buttons below if you liked the post…
Disclaimer: Pictures appearing on this blog are copyrighted to the photographers and the sites indicated. Kindly refrain from using them for editorial purposes (not unless they are copyright free).
Like our Facebook page or follow me on Twitter.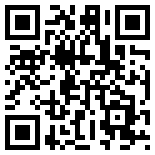 Related articles