Eric Clapton's Ferrari SP12 EC
It pays to be a world-famous guitar player… If not for the Royalties then maybe a bespoke model of your favorite car from Ferrari…
Ferrari's Special Projects program and Pininfarina worked hand in hand to create a one off car for musician Eric Clapton and it has been named Ferrari SP12 EC.


The SP12 EC is essentially a 458 Italia clad with all new body panels inspired by the 512 BB of the late 1970s and early 1980s, of which Clapton has owned three over the years. Full interview is featured in the Ferrari Magazine
Source: Ferrari via Autoblog
Thanks for reading through. Hit the share buttons below if you liked the post…
Disclaimer: Pictures appearing on this blog are copyrighted to the photographers and the sites indicated. Kindly refrain from using them for editorial purposes (not unless they are copyright free).
Like our Facebook page or follow me on Twitter.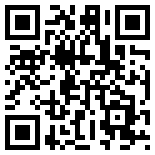 Related articles