Top Gear's Nissan DeltaWing Replica
If you dont know about the Nissan DeltaWing, watch and learn…
It seems somebody at Nissan refused to give TopGearUK the DeltaWing for a test drive/review and TopGear boys got a 'bright' idea…
In comes Andy Saunders…  He is one of the UK's finest car customisers and has built a lowered Panhard PL17, a Tempo Matador Van, a right-hand-drive 1935 Ford V8 convertible, and a Thunderbird lowrider… and is the man to build TopGear's replica of the groundbreaking Le Mans racer, the Nissan DeltaWing.
Here are a few pictures of the project…
We will definitely let you know when TopGear's fun project is done as it "…isn't going to be hitting Mulsanne at any point, nor appear on TV."
Story & Photos Courtesy Top Gear
Nissan DeltaWing Video & Photos courtesy Autoblog
Thanks for reading through. Hit the share buttons below if you liked the post…
Disclaimer: Pictures appearing on this blog are copyrighted to the photographers and the sites indicated. Kindly refrain from using them for editorial purposes (not unless they are copyright free).
Like our Facebook page or follow me on Twitter.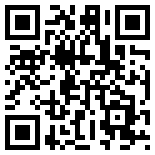 Related articles