News: Land Rover Freelander and Evoque to Use Chery Engines
A month ago, Jaguar Land Rover signed a joint-venture agreement with China's Chery Automobile Company.
JLR's 12.1 billion Yuan ($1.9 billion U.S.) investment was to pay for a plant in Changsu to build Jaguars, Land Rovers, engines and joint-venture models. The proposed factory will have a capacity of 130,000 units… that was the news a week ago
According to China's Economic Daily News, The 130,000-capacity factory planned for Jiangsu is expected to mint its first vehicle in 2014, with numbers given for the breakdown so far as: 43,000 Land Rover Freelander 2s, 34,000 Range Rover Evoque models (called the Aurora in China) and, according to Google Translate, "the joint venture brand vehicles of 23,000 Jaguar sedan."
More interestingly, the locally-made engines will be JLR's 3.0-liter V6 alongside two Chery motors, a 1.6-liter TGDI turbo and a 2.0-liter TGDI, with plans to "gradually introduce" the Chery engines into the Land Rovers
I can't remember who said that the current financial environment dictates that car manufactures either partner or die but how would you feel driving a Freelander/ Evoque with a Chery engine?
News Source: Autoblog via 163.com [Chinese], [Translated] , Car News China
Thanks for reading through. Hit the share buttons below if you liked the post…
Disclaimer: Pictures appearing on this blog are copyrighted to the photographers and the sites indicated. Kindly refrain from using them for editorial purposes (not unless they are copyright free).
Like our Facebook page or follow me on Twitter.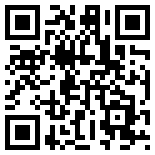 Related articles