News: BMW is the Most Valuable Car Brand
Market researchers Milward Brown have given BMW the highest ranking of any carmaker in their latest release of its BrandZ Top 100 Most Valuable Global Brands study.
Toyota – last year's winner – finished second with its drop attributed to its production interruptions due to the natural disasters that affected all of the Japanese automakers last year and was followed by Mercedes-Benz, Honda and Nissan.
BMW's win among auto manufacturers was only enough to place it 23rd in the overall brand ranking, with an estimated brand value of $24.6 billion. Toyota's valuation was $21.8 billion, Mercedes-Benz and Honda far behind at $16.1 billion and $12.7 billion respectively. No other carmaker had a valuation over $10 billion.
The good news for BMW enthusiasts doesn't end there. According to F30Post.com, BMW's North American boss, Ludwig Willisch, has confirmed that the next-generation M3 will be powered by an inline six-cylinder engine. That's right, the V8 is dead and the rumors of a possible V6 have officially been squashed and all that's left to speculate on is exactly how much help the new inline-six will get from forced induction.
In order to be more powerful than the current M3, no less than two turbochargers will likely be bolted to the new six-cylinder powerplant. There are rumors of a tri-turbo setup being engineered for use in the M3. That'll be good for about 450 horsepower.
BMW Logo courtesy downloadhdwallpaper.com
Thanks for reading through. Hit the share buttons below if you liked the post…
Disclaimer: Pictures appearing on this blog are copyrighted to the photographers and the sites indicated. Kindly refrain from using them for editorial purposes (not unless they are copyright free).
Like our Facebook page or follow me on Twitter.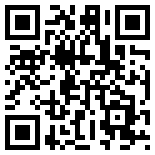 Related articles