News: Next-Gen Subaru WRX
Did you pay attention to the 2011 Tokyo Motor Show? I didnt…
However, if you did, the Advanced Tourer that was touted to be the next-generation Subaru Legacy was in fact the next-generation Subaru WRX…
The new WRX will get headlights, air dam, grille, and front brake ducts like those on the Advanced Tourer Concept.
The overall side profile will resemble the Tourer as well, though the new WRX will incorporate far more aggressive front and rear wheel arches and fenders.
Odds are it will be bigger too — at roughly 180 inches long, 72 inches wide and 56 inches tall, the Advanced Tourer is more than 6 inches longer, 3.5 inches wider, and almost 2 inches shorter than the all-new Impreza.
Its not yet clear exactly what engines will motivate the new WRX even though the grapevine hints that Subaru's R&D team is currently testing new FA series 1.6- and 2.0-liter direct-injected turbocharged boxer fours in addition to a hybridized version of the 1.6-liter turbo — the powertrain featured in the Advanced Tourer Concept.
The new WRX STI should surface in 2015, and it will be aimed squarely at the U.S. market and  is expected deliver more than 320 horsepower.
What are your thoughts?
Story coutesy Motor Trend
Thanks for reading through. Hit the share buttons below if you liked the post…
Disclaimer: Pictures appearing on this blog are copyrighted to the photographers and the sites indicated. Kindly refrain from using them for editorial purposes (not unless they are copyright free).
Like our Facebook page or follow me on Twitter.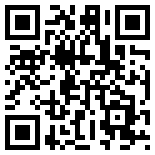 Related articles