News: Kick Energy victorious in Rally Raid 2
Simon Sharpe and co-driver Crispin Kennedy powered their Kick Energy Platz hybrid to their second consecutive victory of the 2012 Kenyan Rally Raid Championship over the weekend. The pair ended the two day event almost 23 minutes ahead of the Ian Duncan/ Andrew Pleasance combination in a Nissan Patrol.
The Rift Valley Motor and Sports Club organized event took place on the Soysambu Ranch near Lake Elementaita and featured 51 entries on bikes, quads, cars and buggies.  Incessant rain in the week leading up to the raid made conditions very difficult and a number of crews reported exciting moments in the mud. Reigning car champion Nish Lakhani was hampered with a broken suspension mount on Day 1 but recovered well on the second day to eventually finish 5th overall, just behind the all ladies team of Sue Jauss and Anita Irwin in a Tomcat Lynx.
In the bike category Ross Field took victory for the first time, ahead of Shaun Miller and David Francombe, but the fastest bike was almost an hour slower than the winning car as the 2 wheeled machines found the slippery conditions treacherous. Six quad riders managed to complete the route with debutant Joe Boulanger taking the victory 22 minutes ahead of reigning Quad champion Shazar Anwar.
The next round of the 2012 Kenyan Rally Raid Championship takes place over the weekend of 23/24 June.
For more information on the Rally Raid Championship, join Rally Raid Kenya on Facebook and stay up to date on all the news.
Story & Photos courtesy Mayes Media
Thanks for reading through. Hit the share buttons below if you liked the post…
Disclaimer: Pictures appearing on this blog are copyrighted to the photographers and the sites indicated. Kindly refrain from using them for editorial purposes (not unless they are copyright free).
Like our Facebook page or follow me on Twitter.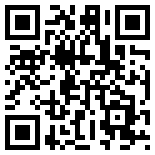 Related articles