Fuso Canter 4×4
Kenyans are serious Biashara people, who need trucks to meet their various needs…
We also don't have the best road network so we need vehicles with selectable or full time 4WD especially if we are travelling out of town…
Introducing a truck made for Kenya; the new Fuso 4X4… a 6.5-ton cab-over truck that also offers power to all its wheels
Powered by a 3.0-liter, four-cylinder turbodiesel producing175 horsepower and 317 pound-feet of torque…
Standard features include a locking rear differential, exhaust brake, approach and departure angles that are nearly doubled over the 4×2 model, and a 40,000-kilometer maintenance interval.
Options include single or crew-cab bodies, two wheelbase choices, payload up to 3,725 kilograms, 320 millimeters of ground clearance and 100 plain, a stop/start system to improve efficiency, metallic and pearl-finish paint colors.
Read the full press release here
Story courtesy Autoblog
Thanks for reading through. Hit the share buttons below if you liked the post…
Disclaimer: Pictures appearing on this blog are copyrighted to the photographers and the sites indicated. Kindly refrain from using them for editorial purposes (not unless they are copyright free).
Like our Facebook page or follow me on Twitter.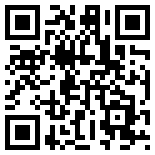 Related articles